Been doing some pretty pictures: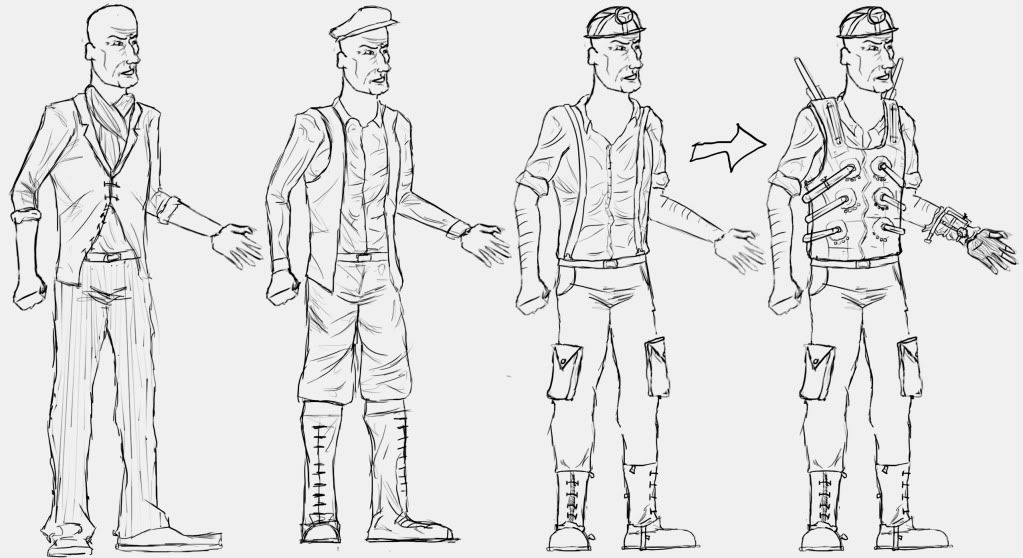 Just a few rough sketches,
wasn't
really thinking that much and was just drawing away. Nothing Im really happy with, a little generic.
Im going to work on the costume of the chap a little later, I got annoyed that my model looked like Agent 47 so I decide I wanted to pick some hair and facial hair (since I wasn't sure before i started drawing) and for the purposes of voting I have made some handy charts:
OK, admittedly I got a little lost with this and started making jokes. But regardless, my favorite was Mutton Chops and Balding resulting in this chappy:
Going to draw the miner like this from now on as stock until we come to a decision on Monday. Will be working on the costume later.